Your beauty headquarters
Powell's Pharmacy offers you economical prices on a wide array of cosmetic and personal care items from top name brands.
Look and feel your best
You'll find all of the items you need to beautify and make your skin, hair and body look fabulous at Powell's Pharmacy. In addition, you can get quality products to meet your personal care needs at lower prices than you'd pay at the big chain drug stores.
Cosmetics
Feminine care
Hair care
Shaving and grooming
Deodorants and antiperspirants
Skin care
Fertility and ovulation
Contraceptives
Men's hygiene
Soap and body wash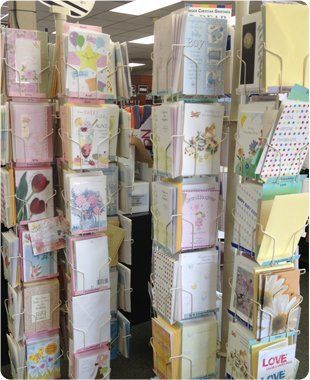 Looking for something special?
You can choose from an eclectic assortment of gift items at Powell's Pharmacy that are suitable for any occasion. There are also an number of specialty items and functional and seasonal decorations for your home. Feel free to browse in our store anytime!
Seasonal decorations and holiday decorations
Stationary
Greeting cards
Magazines and books
School Supplies
Toys
Gifts
Jewelry
Purses