Don't run around from store to store
At Powell's Pharmacy you'll be able to find all of the everyday items that you need from cleaning supplies to grocery staples for low prices.

Making shopping convenient for you
Powell's Pharmacy will help you to keep your pantry stocked and your home clean with competitive prices on household and grocery products. Consider us your one-stop-shop for all of your essentials.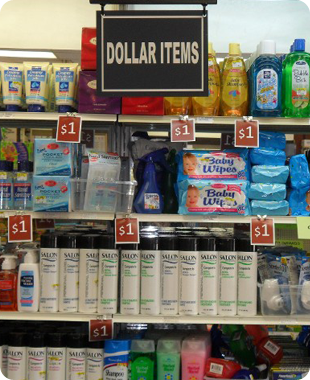 Get lower prices on the things you need
According to Consumer Reports, independent pharmacies provide the best overall value including better service and lower prices than the major drug chains. Powell's Pharmacy carries many of the same products you'd find at the chain stores for competitive prices including:
School supplies
Laundry detergents
Light bulbs
Cleaning supplies
Batteries
Paper products
Grocery items and more